Naomi Osaka has been away from the tennis courts since she announced the wonderful news: she and her partner, the rapper Cordae, are expecting their firstborn. Meanwhile, away from tennis, Naomi is always the undisputed star of fashion and social issues.
When it comes to fashion, the Japanese star is amazed to have Pharrell Williams as Louis Vuitton's new menswear creative director. "bigggg," she wrote in a Instagram story Pharrell Williams will succeed Virgil Abloh as Louis Vuitton's menswear creative director.
Abloh passed away in November 2021 from a heart cancer. Pharrel's first collection will debut in June during Men's Fashion Week in Paris. Williams, in 2003, in collaboration with the designer Nigo co-founded the streetwear label Billionaire Boys Club.
He also has work for Tiffany & Co., Moncler and Adidas. In January 2020, Osaka joined Louis Vuitton as a new ambassador, starting for Louis Vuitton's spring/summer 2021 advertising campaign, as reported by sportskeeda.com.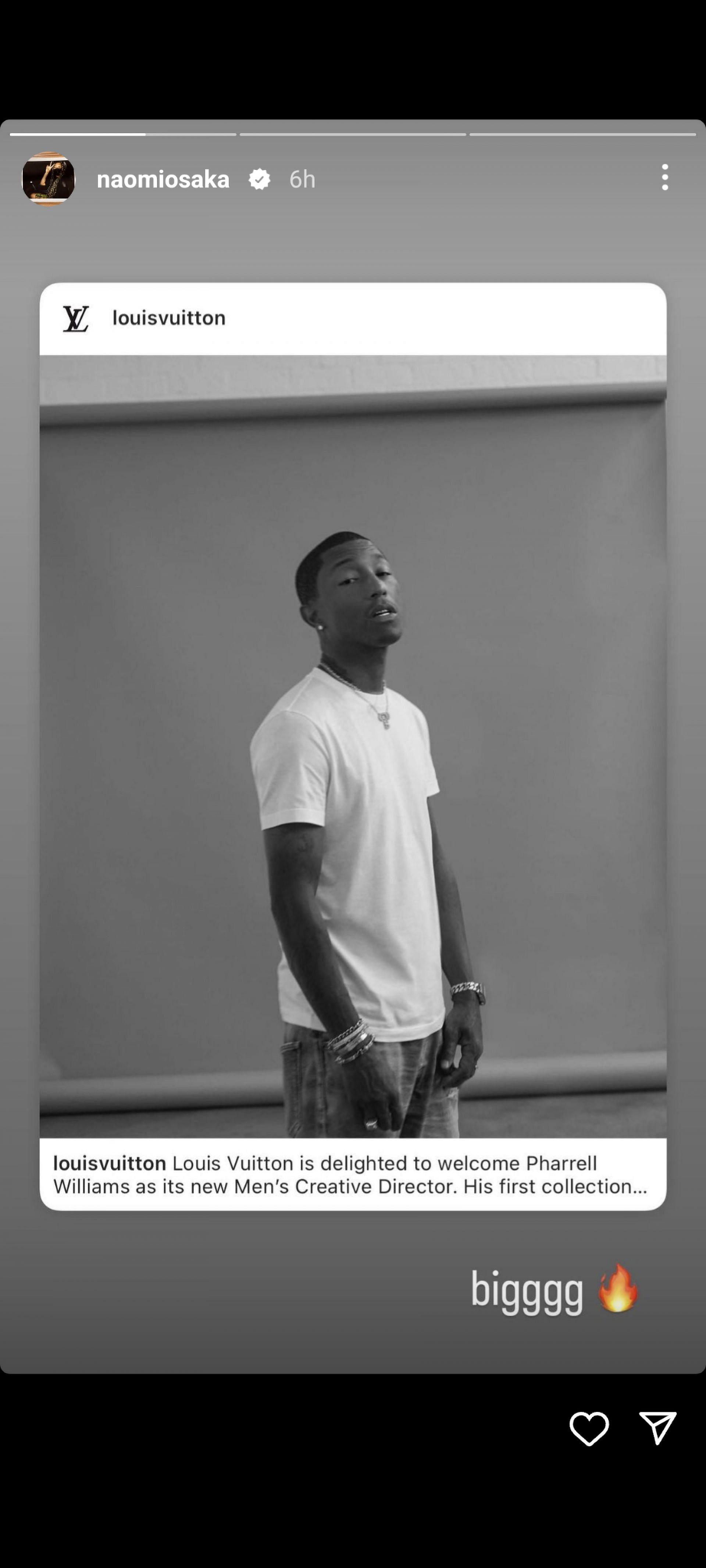 Naomi is pregnant: the emotional words
The Japanese shared the wonderful news with his fans, his pregnancy: "I can't wait to get back on the pitch; in the meantime here's an update on my 2023. The last few years have been interesting to say the least, but I find them to be the most difficult moments in life those that can turn out to be the funniest.
These months away from the world of tennis have really given me a new love and made me appreciate the sport to which I have dedicated my life.I realize that life is so short and I don't take any moment for granted, every day is a new blessing and adventure.
I know I have so much to look forward to in the future, one thing I look forward to is for my son to watch one of my games and tell someone, that's my mom. 2023 will be a year full of lessons for me and I hope to see you all early next year as I will be at the Australian Open 2024.
I love you all infinitely. I don't think there is a perfectly correct path to take in life, but I've always thought that if you carry on with good intentions you will eventually find your way."